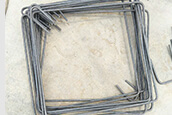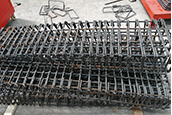 The equipment adopts CNC servo control system, which can automatically complete the rebar straightening, sizing, bending, cutting and other processes. It can bend the maximum diameter of 16mm rebar and continuously produce products of any flat shape. It is widely used in the construction industry and large rebar processing plants. And other fields.
Advantage

Integrate straightening, measuring length, bending and cutting into one, high production efficiency.

Adopt imported servo drive, fast speed, large output and low failure rate.
Rebar processing shed drawings