On the morning of April 27, Gengli Machinery Science and Technology Association was successfully established in the company's technical department. This is also the first private enterprise science and technology association established in Mengjin District.
"Gengli Company will take the establishment of the Association for Science and Technology as an opportunity to further increase scientific and technological research and development, academic exchanges, platform innovation, popular science publicity and self-construction, and strive to be the first in this industry and strive for the first-class, in order to build a'century of Gengli 'To make the biggest new contribution to the construction of Luoyang Metropolitan Area.' said Li Weiping, chairman of the company.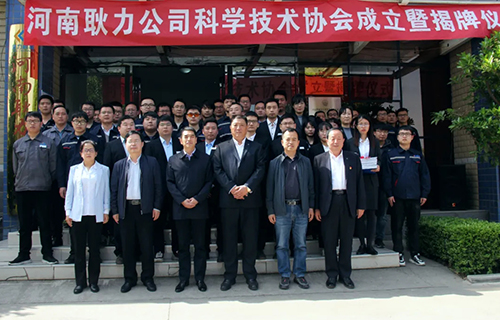 It is reported that the newly established Henan Gengli Engineering Equipment Co., Ltd. Association for Science and Technology has 66 members, covering the company's scientific research, production, quality inspection and logistics management and other departments. The company's Association for Science and Technology has 11 members, including 1 chairman, 2 vice-chairmen, and 1 secretary-general, all of whom are elected by way of election.