On July 10,Zhang Weining,deputy director of standing committee of the National People's Congress,guiding
National
People's Congress
in Henan to Gen tong for research on the development of the company ;Gong liqun, the Standing Committee of the National Central Committee, the Chairman of the Henan Provincial Committee and the Vice Chairman of the Provincial Political Consultative Conference ,accompanied by other 20 NPC deputies and participated in this survey .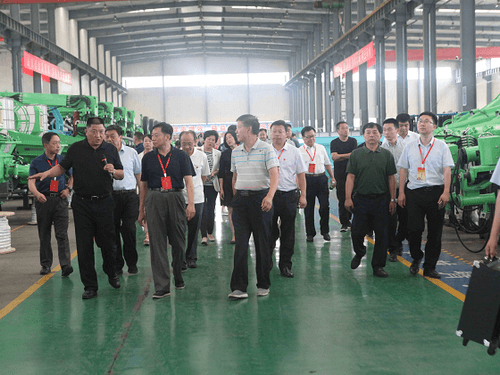 The research team visited the company's production assembly workshop, new product modulation, commissioning field, and listened to the company's chairman Li Weiping's report on product research and development, technological innovation, product sales and other aspects. Comrade Zhang Weining expressed his affirmation of the efforts and achievements made by the company in adhering to the school-enterprise cooperation, independent research and development and technological innovation, and encouraged
enterprises to make persistent efforts and overcome difficulties to create new and better achievements.